Products & Services
We offer our clients a suite for success.
Return to Products & Services page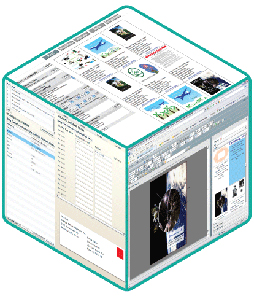 Workspaces
What happens when you integrate an enterprise-class digital asset management system, WYSIWYG composition engine, flexible pricing calculator, workflow management, and delivery control? Simply put, fantastic things. From retail storefronts to business intranet services, Workspaces takes the creation, control, and delivery of customized products and communications to a higher level.
More than a storefront system, this platform provides for the intelligent processing of orders and helps clients get and keep their work organized. By using powerful back-end workflow to accomplish tasks that have previously been done manually, the Workspaces system provides a rich user experience and saves time and money.
Unlike many e-commerce systems, Workspaces is designed to strengthen and complement pre-existing relationships and supply chain channels to meet the needs of business and consumers in today's ultra-competitive, fast-changing environment. From the integrated messaging system to role-, location-, and permissions-based asset sharing and security, the Workspaces platform is designed to create new opportunities by leveraging the connection power of the Internet and ColorQuick's powerful workflow systems. All while respecting the real-world relationships that you depend upon.